Wow!
I can't believe how many people turned out at tonight's meeting. I am so proud of the Tulane community for caring so much about the environment. Over 100 people came out!
We heard a little from Our School at Blair Grocery and NOLA Wise and what they do, talked about plans for the year, took suggestions for what to do this year, and did some more guerilla environmentalism by handing out green tips to put all over campus.
Check out how packed the place was! I know it messes up formatting, but I think it's worth it
Here's a photo of some guerilla environmentalism we did: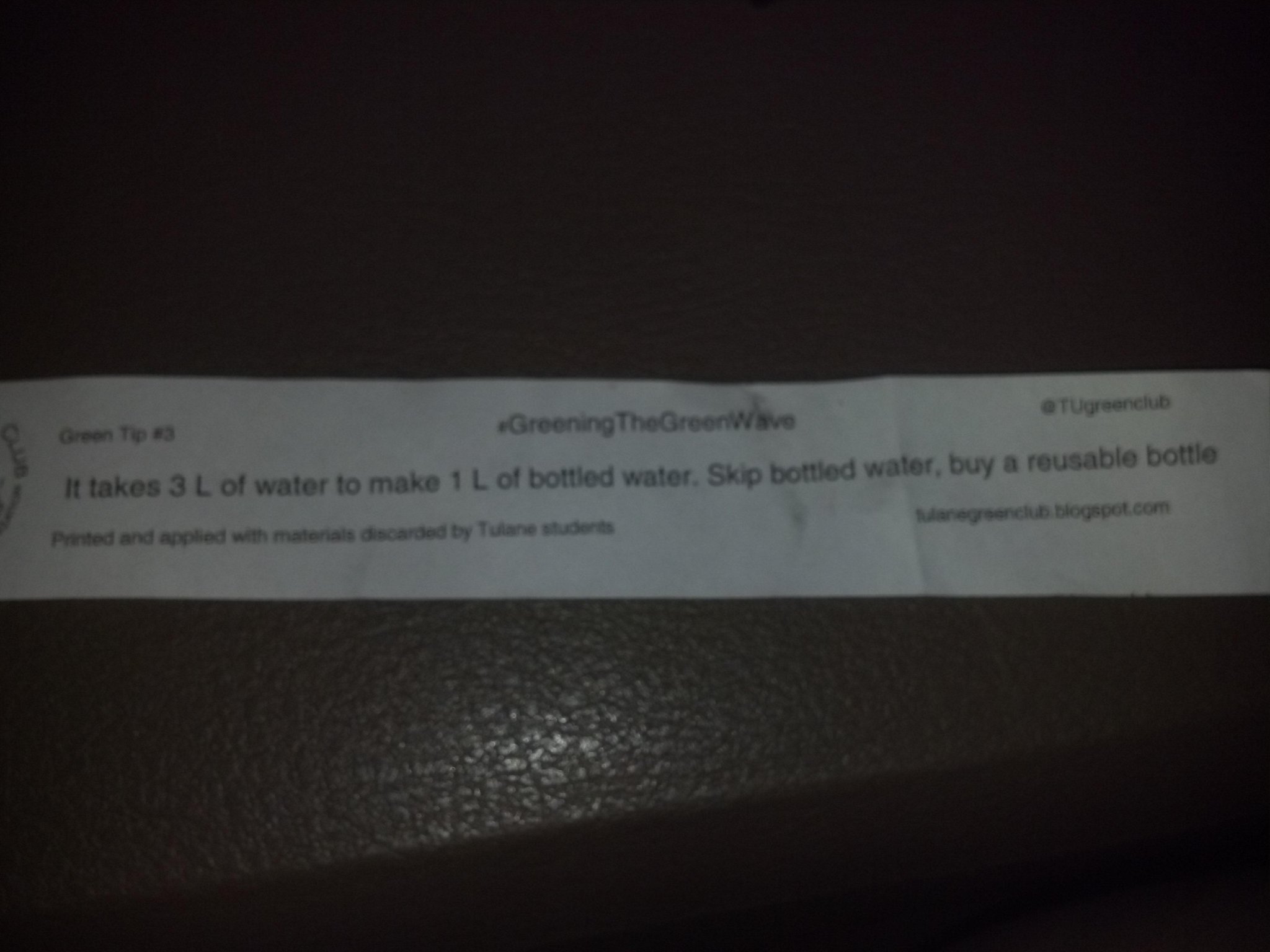 We passed out a few hundred of these (printed on used paper of course) and asked people to stick them all over the place using name tags I found that were going to be thrown out.

Thanks for everybody who came out! We'll be posting a new blog soon with our calendar for the semester.
Our personal policy that we're all adopting for the next 2 weeks is the following:
Try to skip paper towels entirely.
Just give a try. For two weeks, just shake your hands out and pat them on your butt instead of using tree products. Then at our next meeting we'll talk about how everybody felt about it, if it really makes an impact, and so on.
Keep being awesome!
With love,
Taco
President ~ Tulane Green Club